Judges and Prosecutors
---------------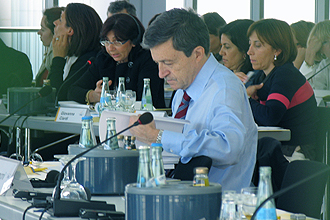 ---------------
Judges and prosecutors constitute one of ERA's key target groups. ERA has a long-standing commitment to judicial training. It is a founding member of the European Judicial Training Network, whose members include the national bodies responsible for judicial training in the EU member states.
Judges and prosecutors from the patron states of ERA usually benefit from a 25% discount on the participation fees for the Academy's open conferences and seminars. Many national judicial training institutions also have agreements with ERA providing for the organisation of joint events and for the participation of judges and prosecutors from those countries at a special reduced fee.
Each year ERA organises a number of training projects in cooperation with EJTN and/or national judicial training institutions and co-financed by the European Commission.
ERA can also organise made-to-measure training programmes for judges and prosecutors.
As convenor of the EJTN Programmes Working Group and member of its sub-groups, ERA has contributed to the development of EU-wide training guidelines on administrative law and criminal law.