Library
---------------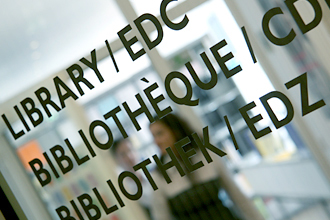 ---------------
ERA's library is specialised in publications on European law, which are available in the Academy's working languages English, French and German.
Its main purpose is to provide publications and works of reference to ERA staff and participants at ERA's events. In June 1999 the library was opened to the public as a reference library.
Computer terminals with internet access and WiFi are available for visitors.
European Documentation Centre (EDC) Since September 1999 the ERA library has the status of an EDC, a global network with more than 500 member organisations in Europe. The Library receives most documents published by the Publications office of the European Union in English, French and German. They are available for research and reference in a separate section of the library.
Services
As it is a reference library only, books may not be removed, even on an inter-library lending basis. We offer the possibility to make photocopies, however. For a fee we will also handle your search request.
For more information about the library and about ERA publications please contact the library staff.
For information about the documentation of a conference  please contact the respective section in charge of the event.
Opening hours
Monday - Friday: 9:00 am – 1:00 pm
The library will be closed from 19.12.2022 to 06.01.2023.